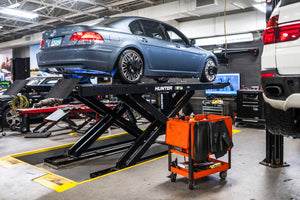 Alignments
custom forged wheels
tires & installation
flow forged and cast wheels
TIRES & ALIGNMENT
Imola Motorsports is a service center that services vehicles ranging from your average commuter to the most aggressive Italian sports cars. Our goal is to provide the same level of care and detail that all of our customers require
ADVANCED ALIGNMENT
On top of offering street alignments for everyday driven cars and lowered cars on our in-ground Hunter Alignment rack, we also full custom track alignments and corner balancing using Intercomp scales. Using simulated weights and prior track experience, we can dial in your track car for every type of track situation.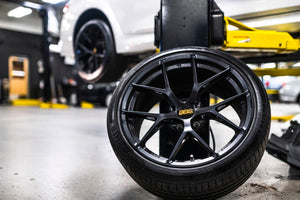 WHEELS & TIRES
Offering the latest equipment from Hunter Equipment, we use a TC37 partially automated tire changer with all plastic contact points; and their matching Road Force balancer.
Crucial to driver safety. Our equipment and training allows us to perform this service in a way that doesn't leave a trace and provides the best results.
As a dealer for the largest wheels companies such as HRE, Vossen, Brixton Forged, BBS, Rotiform, Niche, Avant Garde, TSW, VMR and OZ, we need to take the utmost care in mounting and balancing all wheels.